Rutland Tire Center
Tire Center in Rutland, Vermont
Our Toyota Tire Center Has Everything You Need in Rutland, VT
You need four good tires mounted to properly balanced and aligned wheels to get the best handling and traction from your car. You also need to maintain your tires by keeping them inflated properly and rotating them regularly. Our affordable and efficient Toyota tire services at Alderman's Toyota will make any vehicle drive and handle better with timely tire maintenance and repairs as needed.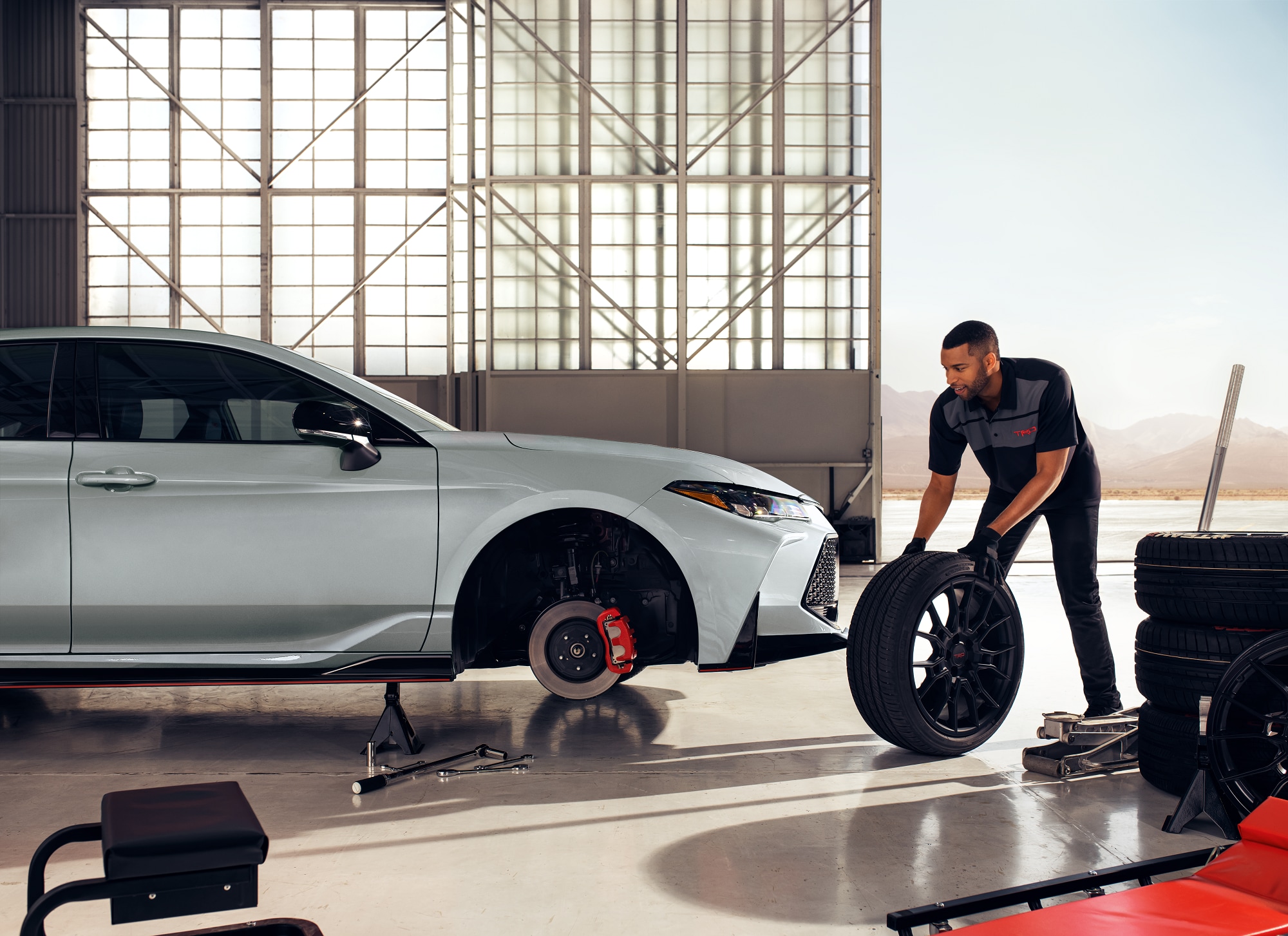 Tire Repair and Replacement Services
If your tire is making a thumping sound or leaking air, it likely suffered some type of damage on the Rutland streets. We can remove all four wheels and closely inspect each tire for tread wear, damage, bad valves, and a bad seal to see what the problem might be. If we find a small puncture caused by a nail or similarly small object, we often can plug it, balance it, and rotate your tires for the best results. If you have an alignment issue causing the problem, our alignment services can fix it.
Mounting, Balancing, and Tire Rotation Services
The simplest types of maintenance often are overlooked by car owners, including maintaining correct tire pressures. Fortunately, many newer Toyotas and other makes come with air pressure monitoring systems embedded in each tire and warn you when one or more is low in air pressure. But many drivers in the Middlebury area ignore even that and let their tires wear improperly. Our technicians can remove all four wheels, repair any damage or replace the damaged tires.
Two- and Four-Wheel Alignment
We can measure the camber, toe, and caster angles on each wheel and correct any that are out of spec. That will enable your car to travel in a naturally straight path and prevent accelerated tire wear and tear. A high-speed balance and rotation ensure they roll perfectly and will last the anticipated service life.